LLOG OPTI-EX WHO DAT
28 November 2011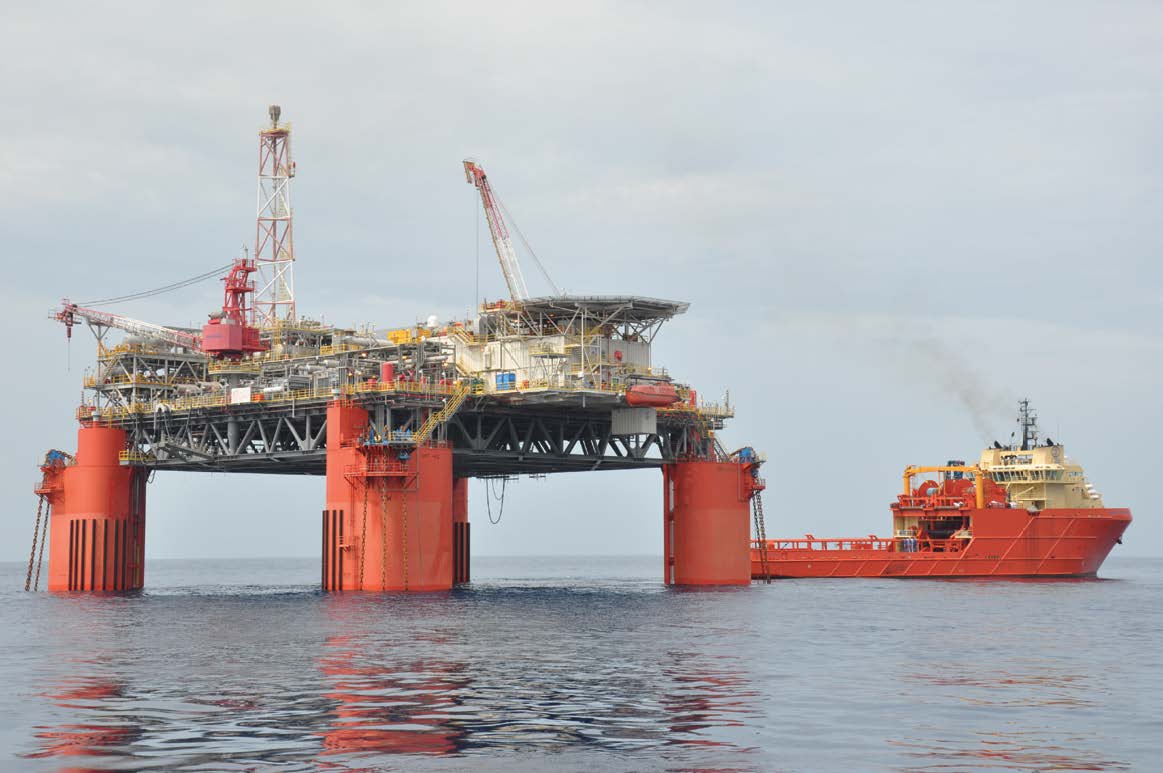 Delmar Systems was awarded the engineering, procurement, construction, and installation (EPCI) contract for the mooring and installation of the OPTI-EX floating production facility, which was installed in the Mississippi Canyon area of the Gulf of Mexico for LLOG Deepwater Development Company, LLC.
Delmar Systems was selected from a host of competitive bidders for the project. The award included project engineering for anchor/mooring system specification, design, fabrication oversight, installation engineering, operation procedures, installation services, equipment procurement, and equipment marshalling for the facility's installation. Delmar Systems assisted LLOG and the facility designer/builder EXMAR in certification verification authority (CVA) review and regulatory approval for the mooring system.
Delmar Systems was the project leader on all mooring related aspects of the OPTI-EX project from the initial mooring equipment RFQs being issued through the final connection of the mooring lines to the facility. The span of the entire project, from engineering to completion, was complete in only 10 months. From being awarded the project in October 2010, engineering design, fabrication and class approval for the entire mooring system was completed in April 2011; preset installation was completed in June 2011; and the facility was moored up 'storm safe' the second week of July 2011.
For the engineering/design aspects of the project, Delmar Systems worked closely with LLOG, EXMAR, ABS, BOEMRE, USCG, and Whitehill Manufacturing to get mooring system approval. For the mooring analysis, Delmar Systems used in-house software to accurately analyze the true non-linear stiffness and permanent elongation of polyester moorings directly in the global mooring analysis. This mooring analysis was used for CVA submittal in the mooring system approval process.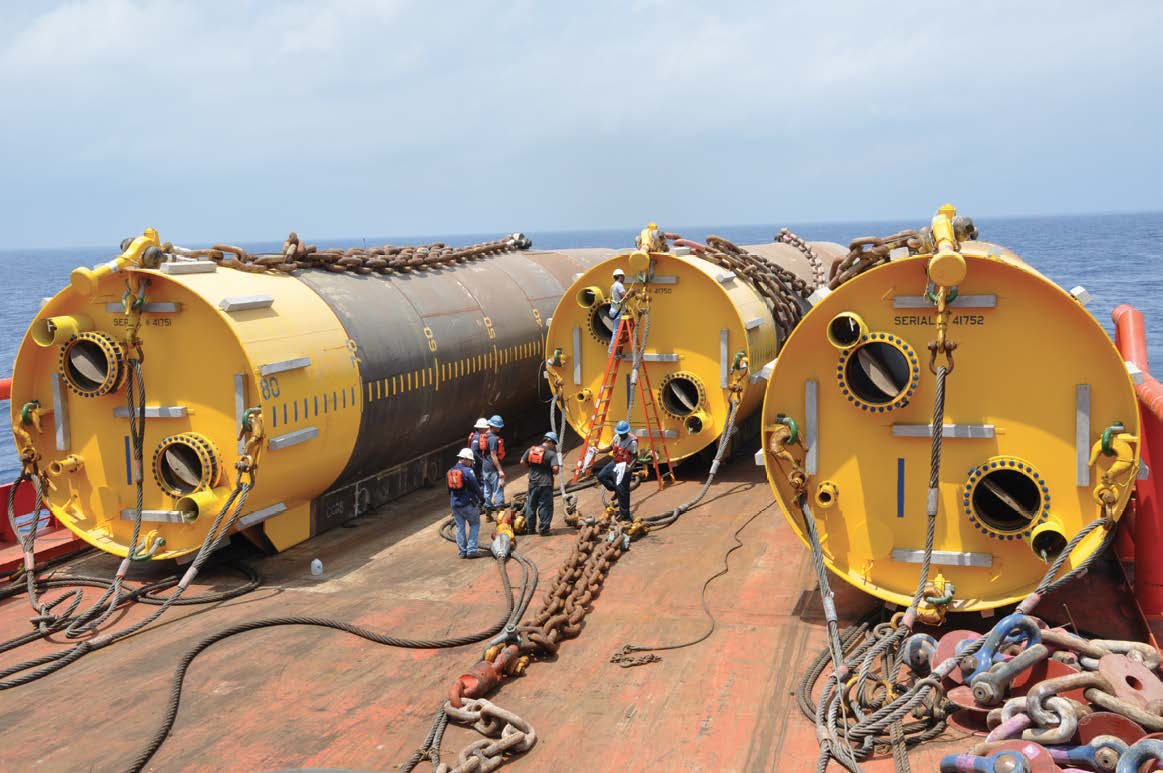 From the installation side, Delmar preset the entire mooring system, including the polyester rope, on the seafloor using LLOG's existing contracted AHV, ahead of the facility tow out. The use of an existing contracted AHV provided maximum efficiency and cost savings for LLOG. When the facility was towed out to location, all 12 preset mooring lines were connected to the facility in 7 days, and pretensioning was completed 5 days later. Additionally, after the final mooring lines were pretensioned, the facility's surface position was within feet of the specified location, verifying the polyester rope load-elongation test procedures and length management provided to the project by Delmar Systems.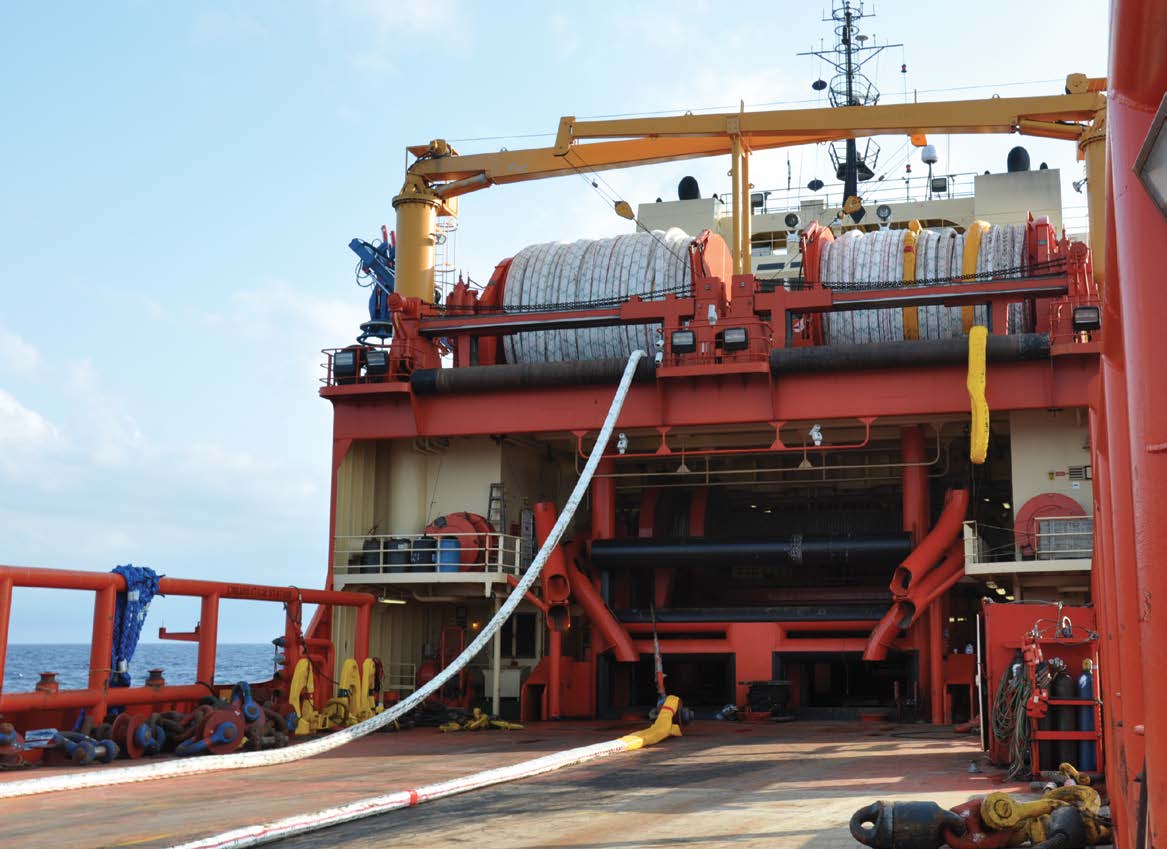 With Delmar Systems' proven experience, the project was safely completed under budget and under the allocated time estimates.
Fast track project
Delmar Systems' largest piles deployed from an AHV
FEATURES
Year: 2010 - 2011
Location: Gulf of Mexico MC 547
Water Depth: 3,800ft / 1,158m