COST-EFFICIENT OFFSHORE INSTALLATION FOR FLOATING WIND TURBINE
1 June 2017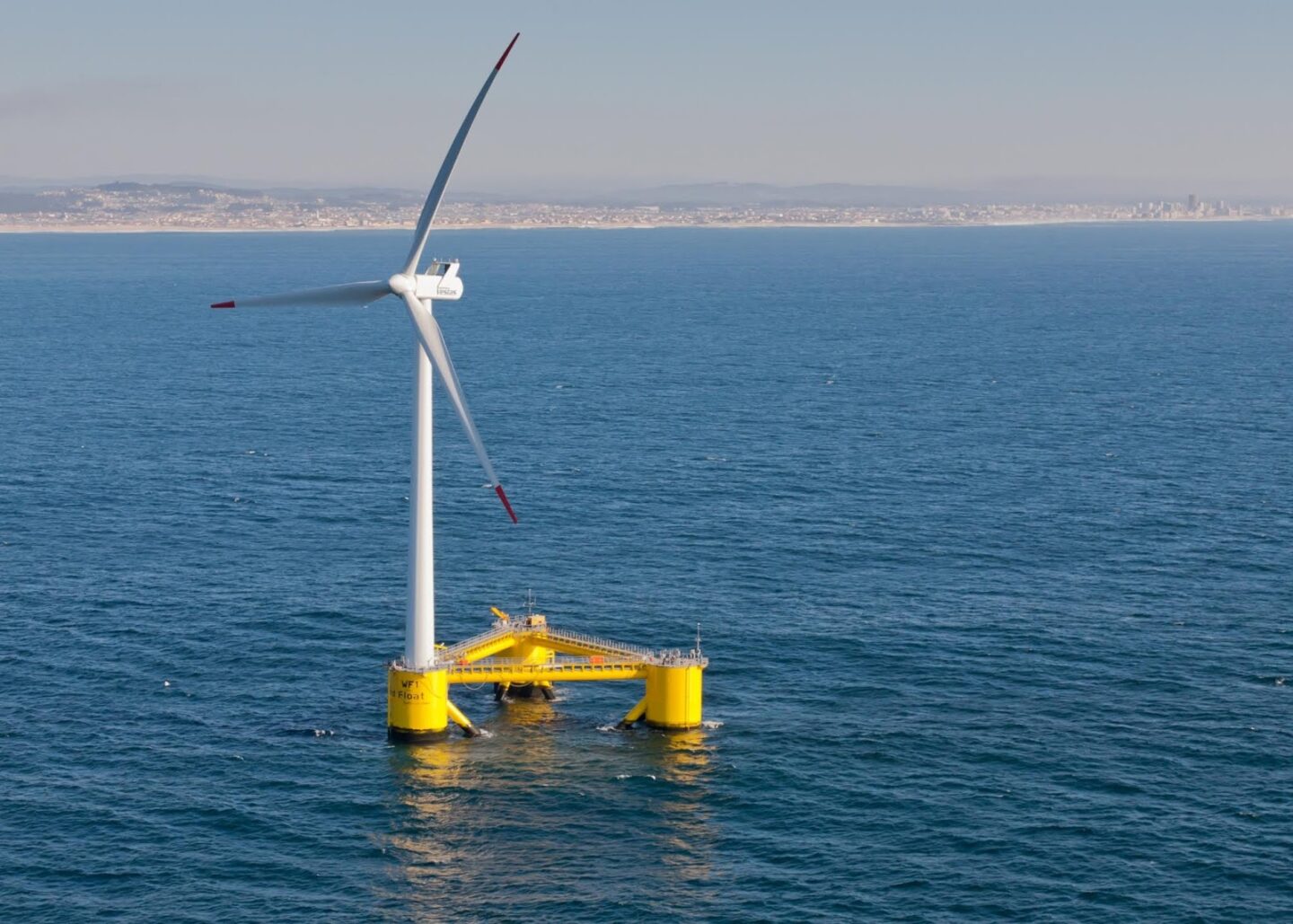 The WindFloat project is innovative and has been an industry driver for a number of reasons. In addition to being the first offshore wind turbine in Portugal, this was the first Floating Wind Turbine (FWT) to be installed without the use of any heavy lift vessels or piling equipment at sea. All final assembly, installation and pre-commissioning of the turbine and substructure took place on land in a controlled environment. The complete system was then wet-towed offshore using simple tug vessels.
This is also the only FWT project to date to have been successfully decommissioned after five years of operations, during which it ultimately delivered over 17 GWh of energy to the grid and successfully operated through waves that at times exceeded 17m and winds of over 60 knots.
Vryhof has been widely involved in this project from the early stages, resulting in the supply of the full mooring system solution to Principle Power. The Vryhof team has taken care of all aspects of the mooring package, from specifications to procurement, production follow-up, certification, integration and delivery.
During the installation stage, the STEVTENSIONER® has been the key tool to keep installation costs within budget. Its unique features enable the reduction of the required bollard pull capacity by using winches instead. The means the installation of the mooring system can be performed with small vessels and a high degree of sophistication.
FEATURES
Client: Principle Power
Location: Offshore Agucadoura, Portugal
Period: 2011-2016
Products: 4 x 9.5mT STEVSHARK® with 3.5mT ballast with special cutter points, mooring chains, wire ropes, connectors, chain clamps, STEVTENSIONER®
Services: Mooring system design support, management, installation engineering & site supervision